Practical tips for visiting Dresden
Dresden straddles both banks of the Elbe River, so you shouldn't miss a trip or a boat ride. In Dresden, they are proud of their White Fleet. You can take a ride on one of nine historic steamships from 1879-1929 or one of four modern motor ships. They often organize family celebrations here on board cruise ships. You can sail as far as Bad Schandau on one side or as far as Meissen on the other. The surrounding landscape is unusually undulating by the standards of Saxony. You can also eat well and relatively cheaply on the ships, and of course also drink.
Christmas markets - one of the most famous Christmas markets in Germany. They are open from the end of November until Christmas Day. If you want to stay overnight, it is better to book your accommodation well in advance. The main market Striezelmarkt is located on the Altmarkt square. If you arrive by train, the entire route from the main station to the square is beautifully decorated for Christmas.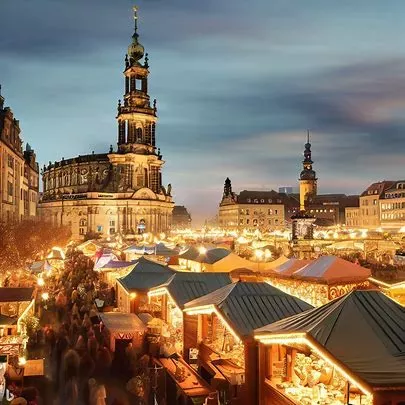 You can easily walk through the historic center of Dresden, if you want to see more distant parts, you can use public transport or buy a Dresden City Card directly, where the public transport fare is already included plus you have discounts on entrances to various monuments.
If you want to enjoy the nightlife in Dresden, you should not miss the Neustadt (New Town) district, where there are over 150 pubs, bars and restaurants.